About the trial
CATCOVID is an interventional, multi-centric, randomized, double-blind, and placebo-controlled clinical phase II trial and is fully named CCR1 antagonist treatment in patients hospitalized with COVID-19. Scientists at the Berlin Institute of Health at Charité discovered that an infection with the new coronavirus SARS-CoV-2 is often severe when the immune system reacts with an augmented immune response and they came across an interesting target molecule on immune cells.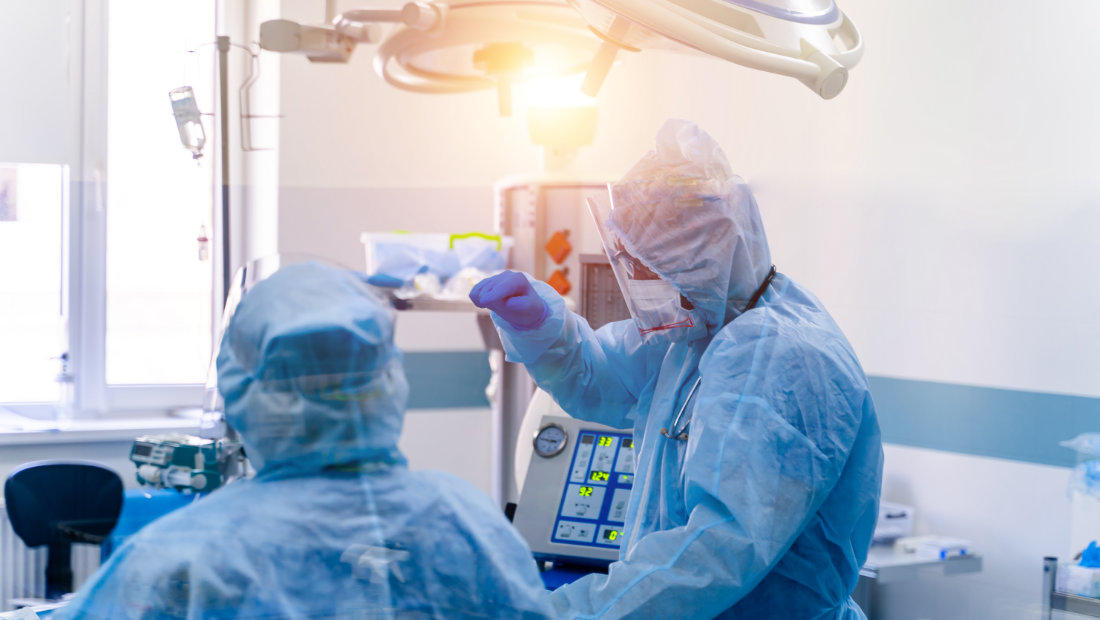 Bayer AG had already developed a substance against precisely this target molecule several years ago and tested it in studies. The therapeutic substance proved to be well tolerated, but not effective enough for the intended indication. In the CATCOVID trial it will now be tested as a COVID-19 drug. The overall objective of this study is to evaluate the clinical efficacy as well as the tolerability of the substance in hospitalized COVID-19 patients compared to placebo.
Using single cell analyses, we found out that epithelial cells infected by the virus send a 'distress call' to the immune system. However, the immune cells that migrate in response to viral infection occasionally overshoot the target and with their exaggerated reaction, sometimes do more damage than the virus itself. So it was clear to us that any therapy would have to address the immune system's role.
Prof. Roland Eils, Berlin Institute of Health
Background
End of 2019, a novel disease affecting predominantly the respiratory system emerged in Wuhan, province Hubei, China: the coronavirus disease 2019 (COVID-19) that is caused by a novel coronavirus, named severe acute respiratory syndrome coronavirus 2 (SARS-CoV-2). COVID-19 spread rapidly and evolved to a worldwide pandemic that is still ongoing.
Some COVID-19 patients develop a severe to critical course of disease. These patients require supplemental oxygen during the course of their treatment and are at increased risk of morbidity and mortality. After a year and a half of the pandemic, approximately 5.6 million (status from 21.1.2022) people have died from or with COVID-19, and health care systems worldwide face significant challenges, including the risk of local health care collapse.
Meanwhile, several SARS-CoV-2 vaccines have been developed that show a possible way out of the pandemic in the long term. In the short term, vaccinations will not provide relief for health care systems, and mutated viral variants could also reduce the effectiveness of vaccinations. In addition, vaccination against SARS-CoV-2 does not provide complete protection against COVID-19, and the overall population is not expected to be vaccinated. Accordingly, despite the possibility of vaccination, a relevant number of patients with COVID-19 can still be expected, for whom there is currently no specific treatment option. Therefore, there is still an urgent need for effective drugs to prevent a severe course of COVID-19.